Hello again. I've been gone for a good couple of weeks again. I'm sorry–I really am trying to be a more consistent blogger. Unfortunately, I've been really ill. Like went-to-hospital-twice ill. Yup. It sucked. I'm currently on a week of bedrest, and trying not to work (I'm a bit of a workaholic), so instead I'm having fun catching up with blogging again. I hope you enjoy this tag, which I saw on the fabulous Amy's blog. It was so much fun answering all these questions.
1 // How Many Books Do You Usually Read At Once?
I read quite a lot of books at once. I'm generally reading at least one for my PhD, and then maybe two 'fun' books–although they're typically not in the same genre! So, three-ish.
2 // If You're Reading More Than One Book At A Time, How Do You Decide When To Switch To Reading The Other Book?
For PhD reading, if I read 100 pages of my work book, I reward myself with 100 pages of a fun book. But, mainly, I'm a mood reader–if I'm not feeling a story, I'll swap.
3 // Do You Ever Switch Bookmarks Whilst You're Part Way Through A Book?
OKAY, I have a confession. Even though I have loads of bookmarks, I generally don't use them. I am one of those readers who dog-ears a page to mark a spot, or I shove in any old bit of paper. So as I don't use bookmarks, I never switch them either.
4 // Where Do You Keep The Book You're Currently Reading?
At night, by my bed. If I'm going out, in my handbag.
5 // What Time Of Day Do You Spend The Most Time Reading?
I probably spent most of my time reading in waiting rooms, or on trains. They're the times that I have nothing to do BUT read!
6 // How Long Do You Typically Read For In One Go?
As long as I possibly can! But seriously, I'm a reading marathon-er–I can go for hours.
7 // Do You Read Hardbacks With The Dust Jacket On Or Off?
On, coz I'm definitely the type of person that would lose that dust jacket if I took it off for one second.
8 // Which Position Do You Mainly Use To Read?
Propped up against a pillow.
9 // Do You Take The Book You're Currently Reading With You Everywhere You Go?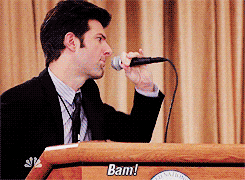 Hell yes. I also take a spare or two, just in case I finish the first one.
10 // How Often Do You Update Your Progress In The Book You're Currently Reading On GoodReads?
I AM THE WORST AT THIS. Most of the time, I finish a book then realise I haven't even added it to my currently reading shelf.
Are our reading habits similar/different? What are you currently reading?