Ah Autumn. Everyone's fav season is back again, bringing chilly mornings and crunchy leaves underfoot. I'm counting down the days till I can LEGITIMATELY decorate for Halloween, and you just know I'm going to be watching HOCUS POCUS & THE NIGHTMARE BEFORE CHRISTMAS ON REPEAT.
1 // HARRY POTTER
The fact that the Hogwarts Express leaves on September 1st means it's the perfect time to dive back into HP. For me, I always associate this time of year with going back to school (even though I'm super old and haven't gone for years, and this series just makes me want to channel my inner-Hermione and study). Harry Potter is most definitely a comfort read, and this year I'm savouring every chapter. I'm being super nerdy and reading PHILOSOPHER'S STONE whilst listening to the movie soundtrack, and I am loving it.
2 // PAGES & CO #1: TILLY AND THE BOOK WANDERERS
I've just posted a review for this fabulous book (check it out here), but Tilly's story was infused with Autumn, and even better than that–LONDON AUTUMN. Set mainly during October, Pages&Co made me long for that month. On top of all this autumn-ness, it is also a book about loving books, and it has magic and libraries and bookshops and all of that good stuff.
3 // ANNE OF GREEN GABLES
I have a confession to make: I only read ANNE OF GREEN GABLES for the first time last year. I KNOW, I KNOW, it's a classic, and I am kicking myself for not reading it before. This book seems autumn, and I defy you not to fall head over heels for Anne and her world. It's also home to one of my favourite autumn quotes of all time:
"I'm so glad I live in a world where there are Octobers."
4 // ALL MURDER MYSTERIES, BUT ESPECIALLY MURDER ON THE ORIENT EXPRESS
Everyone loves a good murder, unless it's–you know–happening to you. I am a murder mystery addict. I adore a good documentary, and I am obsessed with the fabulous My Favourite Murder Podcast, but most of all, I like curling up with an Agatha Christie and diving in. My brother very nicely got me a Christie boxset last Christmas, and I still have a few books to go in it, so I'm very excited to get to them. Reading books about gloomy matters (like crime and murder) on gloomy days just feels so…right.
ALSO, I'VE JUST REALISED THAT THERE'S A NEW MURDER MOST UNLADYLIKE BOOK RELEASING THIS AUTUMN. *preorders immediately*
5 // THE LORD OF THE RINGS
Reading LOTR in Autumn is *almost* as cliche as reading Harry Potter, but what can I say? I'M CLICHE. For me, when I think of the idealised Autumn, I think of the Shire. This is definitely a comfort read for me–Middle Earth is what got me into reading as a kid. My Dad read me THE HOBBIT again and again. Also it means that I get to rewatch the movies, and who doesn't enjoy a good LOTR rewatch.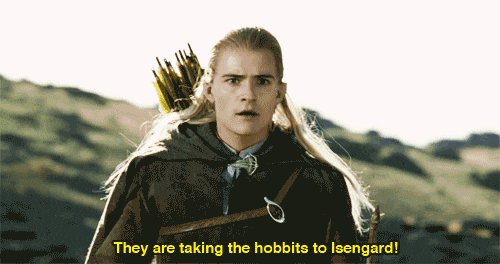 And those are the books I'm hoping to read this season. Most aren't new, most are classics, but that's just what I'm feeling reading at the mo.
What books are you planning to read this fall?